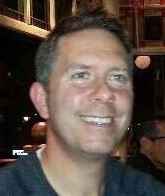 Darren Mason
Director
Our Director Darren Mason has over 30 years of banking and finance experience. After several years with a high street bank gaining valuable experience he started specialising in mortgage and protection advice.
Having previously worked as a senior mortgage and protection adviser for one of London's leading independent estate agents, Darren has built up a reputation as a highly experienced and trusted professional adviser in South West London, with the added benefit of extensive knowledge of the local property market.
Contact Darren today on 07966 414 952 or 0204 509 7000 to see how he can help you.